Following up
When a guest is assigned to you for calling, GuestView will send you a reminder email within thirty minutes. That email shows the guest's information: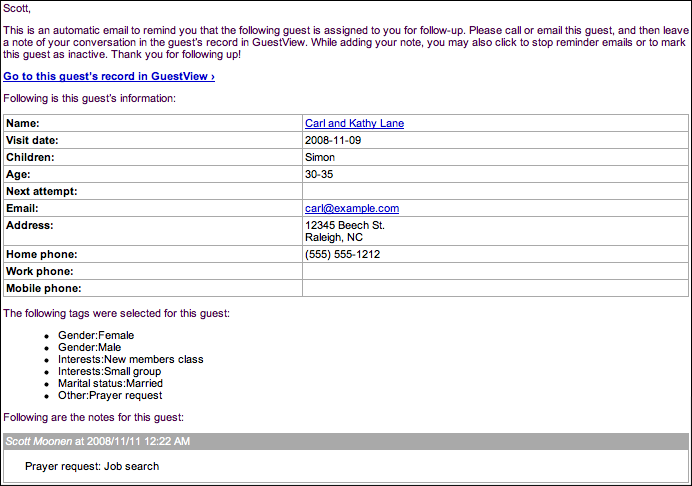 After you have contacted the guest, you should click on the link in the email to visit the guest's record in GuestView. At this point, you should do two things:
Click "Add note" and type a note summarizing your conversations with the guest.

Click "Finish working with this guest" if you are finished, or "Stop reminder emails" if you are still communicating with the guest but don't want to receive further reminder emails. GuestView will send you reminder emails for this guest every two days until you click one of these buttons. Until you click the "Finish" button, GuestView will consider this guest to be active.
In addition, you may edit the tags for the guest, or click "Edit" to update any of the guest's information if necessary: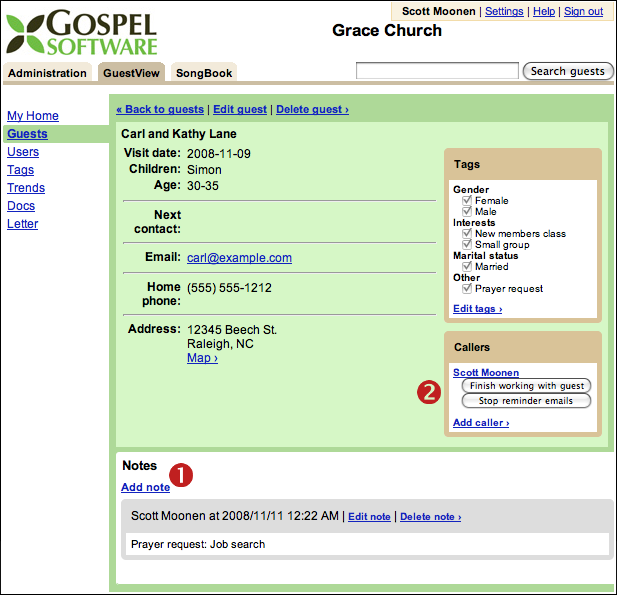 That's all that you need to do as a caller! Now let's look at the ways you can look at all of your guests' information ›